Let Your Heart's ❤️ Purpose Become Your International Business 🌎
Let's Imagine Your Life As A Successful, Joyful And Fulfilled Licensed Trainer of Neuro-Shine Technology™
---
Imagine, only two years from now, you are a much better, more confident, empowered and a consciously evolved version of yourself as a beautiful human being that you adore. You finally feel that you found your life purpose and became who you were meant to be. You only work about 20 hours a week on your laptop, online. Your life is on your terms. Your business is on your terms. You are location-free. You are worry-free. You have freedom. You have energy. You have passion. You have power. You have joy. You have clarity. You are not only successful but also so very fulfilled because finally your work matters. Who you are and what you do matters and adds so much value to other beautiful humans' lives that you love being yourself a lot! You radiate joy, peace and gratitude. Your life energy lifts others up!🚀✨
Your heart ❤️ is so wide open and full of love. You are making a difference in this world. You are making a living by changing, impacting and improving lives! You are teaching coaching skills, effective thinking strategies and influential communication tools. You are explaining how the human mind works so that your student coaches learn how to think deeper, more critical, more contextual and ask powerful questions to their clients. You love witnessing their growth and transformation as you grow and transform with them. You are leading the leaders to co-create meaningful change on this planet earth. You are so grateful for your life, for showing the path to your ultimate truth. You are so grateful to your student coaches for allowing you to #shine your light with them, for them, through them. And most importantly, you are so grateful for your higher self for encouraging you to take this very first step today to join our global Shiny Minds Community and become one of our beloved Licensed Trainers of Neuro-Shine Technology™.💎
Welcome. We're happy you are one of us. We're happy you are #onamission with us. 🥰
What Is Neuro-Shine Technology™
---
Neuro-Shine Technology™ is the technology for truth. The truth that we all want to be safe, seen, heard and appreciated. And the truth that we are much more magical and much more capable than what we know as human beings. Because we are cosmic and galactic beings.
Neuro-Shine Technology™ is a powerful system of success that illuminates individuals think, communicate and lead more consciously, truthfully, and effectively.
---
The purpose of Neuro-Shine Technology™ is to help us create alignment with our truth.
Neuro-Shine Technology™ is designed to create Shiny Minds™ that are enlightened, empowered and creative minds who live and lead in alignment with their truth.
The greater vision of Neuro-Shine Technology™ is to elevate the consciousness of our humanity to a heightened level of enlightenment by teaching us the transformational tools to combine the power of our mind with the wisdom of our heart so that we can tap into our own truth and reinvent success, freedom and joy based on who we truly are! ✨
1. Neuro-Linguistic Programming
2. Neuroscience
3. Metaphysics
4. Quantum Physics
5. Cosmology
6. Positive Psychology
7. Heart-science
8. Emotional Intelligence
9. Leadership Communication Strategies
10. Advanced Coaching Skills
Licensed Trainers of Neuro-Shine Technology™
Eva Martins🇨🇭
Shiny is the real deal. She is a wonderful mentor, amazing person and super, mega skilled. If you are looking for a double certification in NLP and ICF then Shiny is the one.
Not only you will have lots of fun as her energy is contagious but you will also learn life skills. She has a wonderful combination of being a wonderful coach, teaching in a way that is easy and super efficient but also extremely caring and highly professional! I loved it and would do it again!!
Kevin Koo 🇺🇸
I'm someone who tends to use language that is very real, tangible, and logical... and the real and logical word that keeps popping up for me is magical. This training is magical. You are magical. The people in the training BECAME magical. It's amazing to me how quickly you were able to establish the soft place for us to fall... and we all willingly fell, knowing that we all had each other's back.
That's a testament to what an amazing person you are, Shiny. The content alone justifies it being an amazing training, but the connection and love everyone felt really does make it out of this world, or in your terms, GALACTIC!!! I'm so thankful that I was able to be here to experience this training. It has truly changed my life!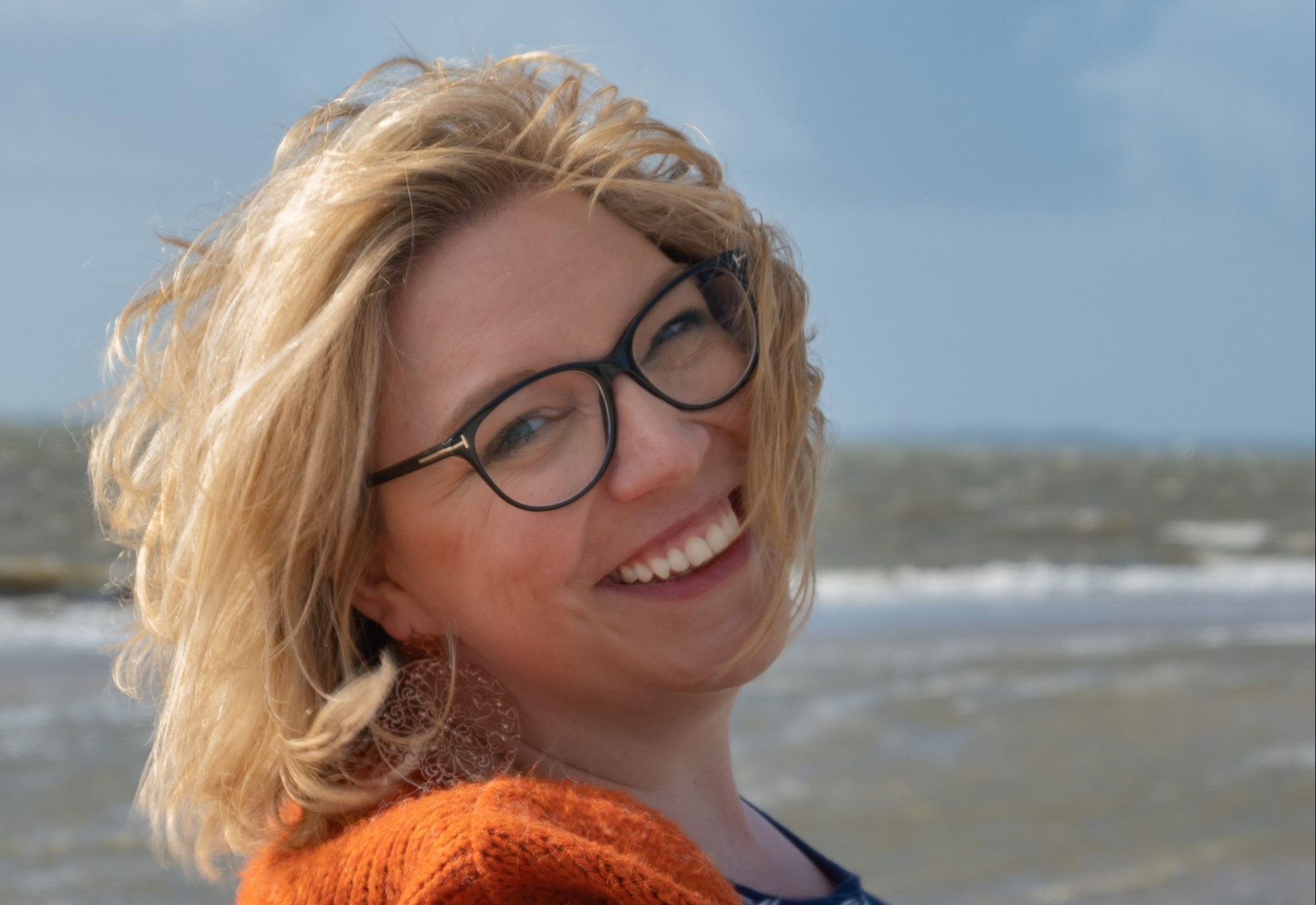 Gabriele Hirsch 🇩🇪
If you're seriously interested in transforming your own life and influencing the people around you in a positive and transformative way – THIS is for you!
Shiny is one of the best teachers I ever met.
I am deeply impressed by the transformation she brings to the people in her courses and the magic that happens – that I am very grateful to have experienced for myself in working with her.
Shiny has a unique way of meeting you where you're at in the moment and moving you forward from there, with a huge load of love, compassion and a ton of knowledge.
Shiny deeply believes in what she's doing and you feel that in every session and in every moment of her courses and in the way she shows up.
I have completed Level 1 and Level 2 of her online double certification courses and rarely have I seen a course that has been so professionally set up as Shiny's online course. She provides you with a great structure throughout the whole journey, tons of knowledge and information from different disciplines and brings them together in her unique Neuro- Shine Technology™.
I cannot thank you enough , Shiny, for your undying support and this incredible journey!